Gopuff is a digital delivery service that operates in 650 US cities, marketed towards delivering every-day essentials for millennials. They started in 2013 out of college students, Rafael Ilishayey and Yakir Gola's townhouse. They initially were delivering out of their own car around their campus, and now it is a cross-coastal corporation.
Note: In their logo-type Gopuff is stated as "goPuff"​​​​, in text placements it is written out as Gopuff. I chose to stick with the system they had working for them in my project.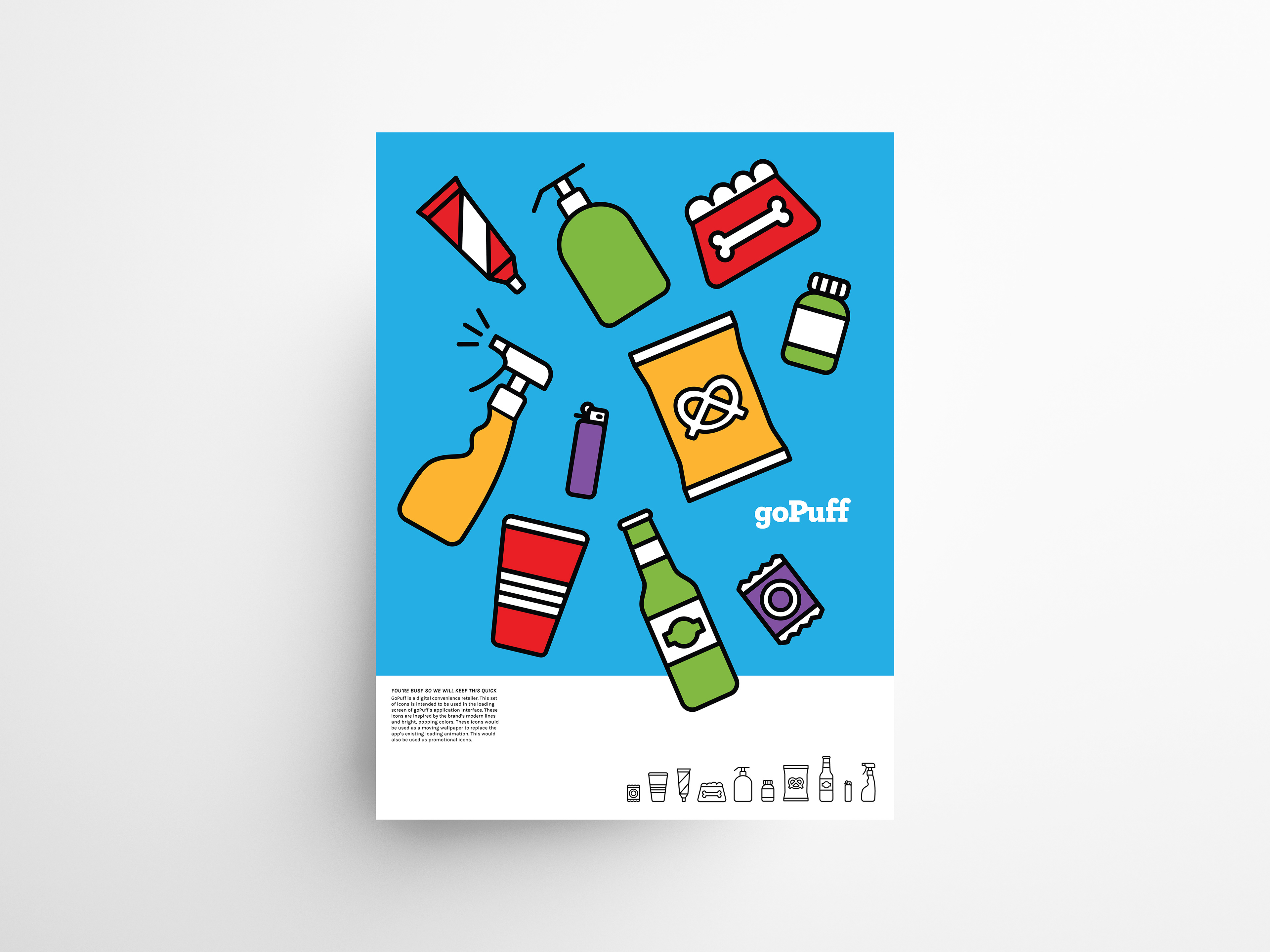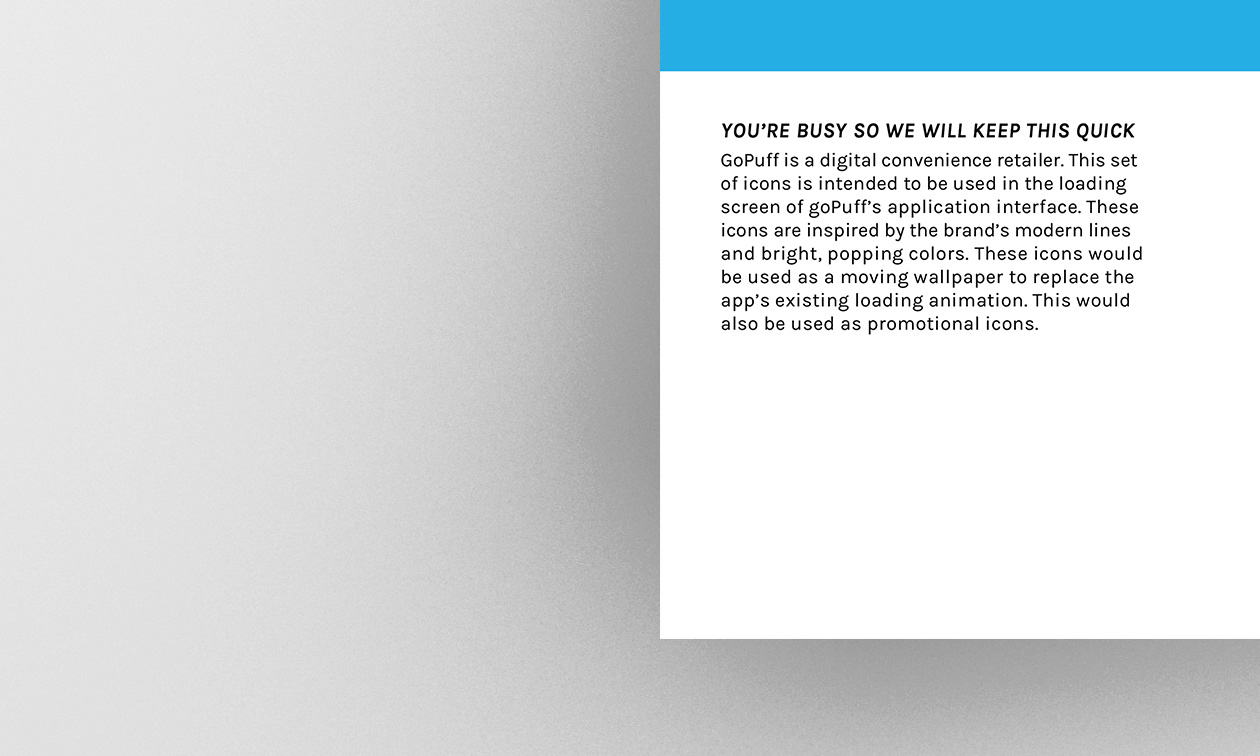 Gopuff has a special place in my heart, helping me make midnight candy deliveries a whole lot easier, I had, however, always found their interface quite overstimulating and hard to use.
A new symbol set and logo had the opportunity to better reflect their college consumer base, to be more energetic and on trend. 
Note: After I completed this project they went through a rebranding, this is the interface from 2019.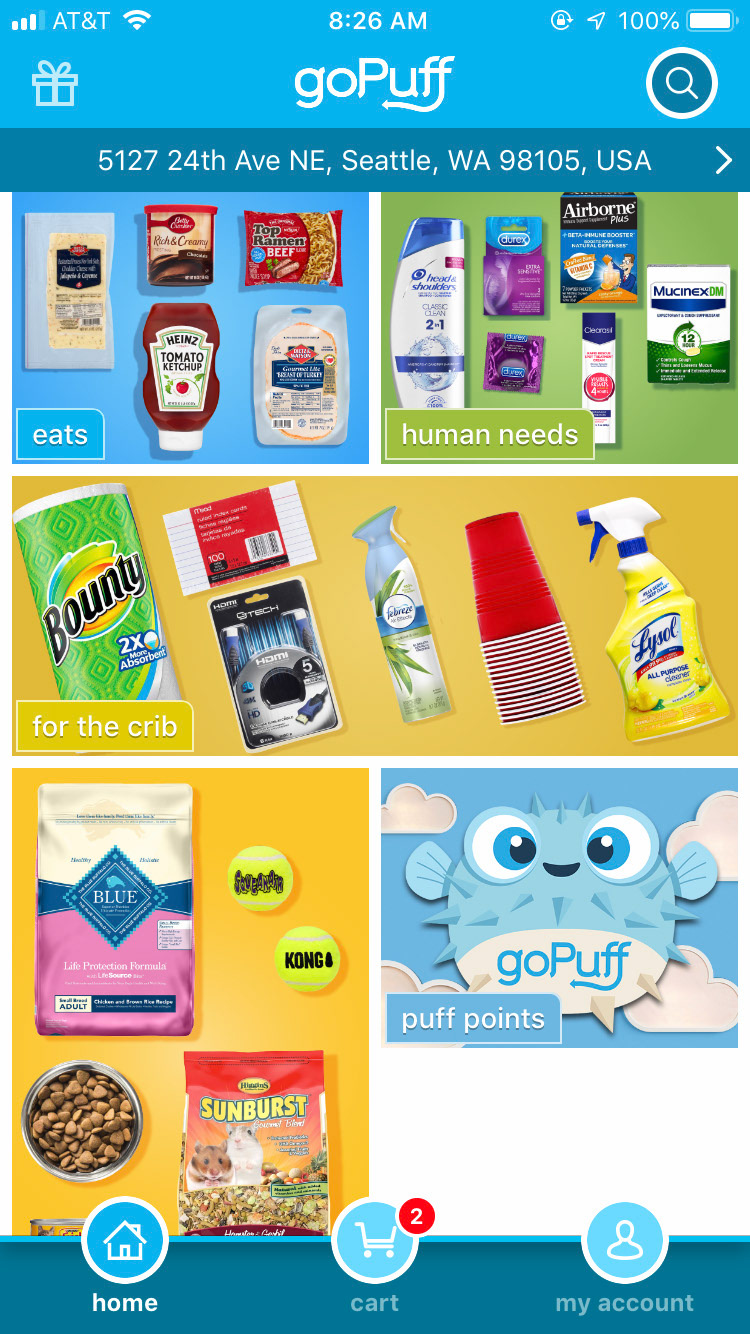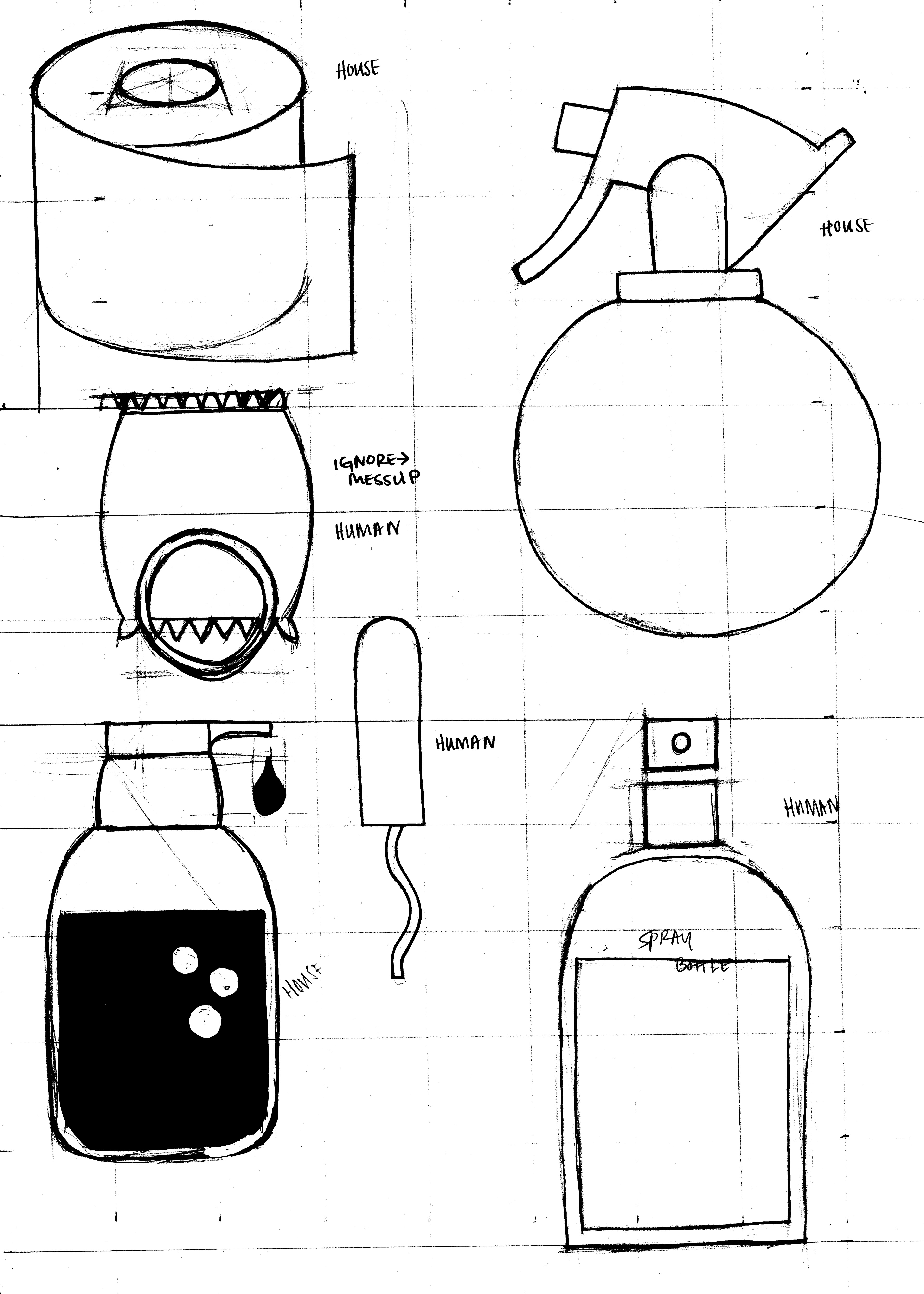 In my initial sketches, I decided to highlight the broader range items they deliver that make goPuff more unique as an online delivery service. 
The section I was most excited to feature was the sex supplies section, because Gopuff is unique in being one of the only services that delivers contraceptive products like Plan B to your door.